How to Validate Your New Business Idea in 2020
What is business idea validation?
Well, it's a fancy word for "testing your new business idea". The concept is quite simple, you want to figure out whether an idea is worth pursuing, before driving in. In this article, when we refer to "product" this also includes "services" based businesses.
The rate of business failures is pretty high.
According to the Small Business Association (SBA). The SBA states that 30% of new businesses fail during the first two years of being open, 50% during the first five years and 66% during the first 10 years (source).
So, it goes without saying that most of us would like to know if our New Idea is worth the ink on the paper!
No one wants to spend years of hard work, thousands of dollars, and the frustration and stress that comes with being a business owner, only to discover that the idea you had, didn't have legs to start with. Problems identified are problems avoided.
The below guide is an outline of how we test our business ideas. Validating your business idea is different for everyone, and it differs from industry to industry.
Apply what works best for you.

---
A few points before we begin!
100 / 10 / 3 / 1 Rule!
When evaluating your business ideas, GO BIG!
What does going big mean? Well (unless you're a seasoned entrepreneur, Venture Capitalist or otherwise) throw out as many ideas as you can.
As a rule, when I want to come up with an idea for a new business to start, I'll make a massive list. 100 ideas are not too many. Then, I'll narrow it down to the 10 best ideas from my original list. And from that list of 10, I'll decide on three ideas that I'm going to test/validate. And finally, from that list of three, I'll start the idea I feel the most pumped about.
All too often, I see people running with the first idea that pops into their head.
When narrowing down your list of ideas for a new business, you may want to create some criteria that will help you. Here are a few examples of criteria you might use to cut your list down to 10 prospects.
Can I, will I make: $50k, $100k, $500k or $1m per year in profit?
Is this idea scalable?
Does it offer a Recurring Revenue Model?
Is the business based off my time? (hourly work/effort)
Is the idea in a Growing Market (CAGR)
Does this idea/industry provide Strong Margins ($)
Will I require a world-class team, just to get it off the ground?
Your business idea needs to be a 2.0, not a 1.2

What some entrepreneurs fail to understand is that ideas succeed or fail based on "Value". At the end of the day, customers are buying value. To provide more value than your competitor, you need to offer something different, better or ideally both.
I've often seen people come up with ideas that are the same as existing ideas, with small, insignificant changes, and they think because of this tiny change, people are going to fall over themselves trying to get your product.
In reality, most people don't care.
This is something to think about when analyzing your new amazing idea. Will your product be a 1.2 version of an existing product or a 2.0 version game changer? How are you going to drive value?
400 Hour Rule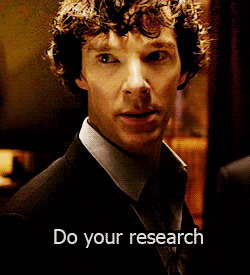 Most businesses fail because of a lack of research and planning!
We can all agree that there are many reasons why businesses fail (planning, cash flow, leadership, marketing, executing etc). But if you don't do some thorough research up front, you're not exactly off to a great start!
If you're thinking about starting a business and prepared to sacrifice years of hard work, significant amounts of capital, then you should be prepared to do a little research before you pull the trigger.
It's okay to spend 400 hours gathering information and researching your idea. I know of entrepreneurs who spend significant amounts of time gathering intel on certain industries before deciding what they will do.
If at the end of your research you decide that your idea is not worth perusing, then that might be the best decision you have ever made.
Walking away from an idea is okay.
Business Idea Validation Checklist
Download your free Business Idea Validation Checklist:
---
Let's get Started!
Research your business idea:
Google it!  YouTube it! Amazon it! eBay it! Aliexpress/Alibaba it! Google Play it! Apple Store it! Business Directories it!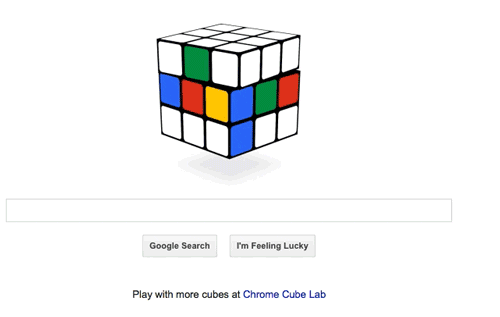 The first thing you need to do is conduct some basic online research, this may seem oversimplified for most, but you would be surprised how many people neglect such a simple task.
Depending on your idea, you're going to search from the list provided above.
The focus here is to:
See if someone is already doing what your idea is?
Are they established and doing it really well?
Is the current offering the same as your idea? Or do you have a different angle?
Does it look like they are making a success of it? (good opportunity/money – Yes/No)?
Identify ways in which you can do things better or different.
This first step is basic, and it's designed to immediately quality or more importantly disqualify any ideas you may have.
Read the reviews of actual customers
What are the customer reviews telling you? Where are the opportunities to improve or create a better product/service?
If your idea is a physical product, you may want to identify similar products that already exist. Then read the feedback and reviews. You can find an enormous amount of information about products from the reviews section.
Competitor Analysis
Who are the top 10 competitors in your space/area?  
This is important as these are the companies you're going to be potentially competing with. Create a list of the 10 or so direct competitors that you'll be going up against. Use a competitor analysis template – click here to download.
This will help you get a feel for the market and what's going on.
Sign up to all their newsletters and find out what's happening. This will keep you in the loop with what products they are offering, and how they are marketing them.
Talk to actual customers
People who have already brought a similar product or are "in-market" for your product idea. Rather than pitching them your idea, ask them WHY they brought this product? What is the value they receive when they make a purchase?
Get to the core root of what the value proposition is.
Buy one of your competitor's Products / Services
Try out what your (potential) competitors are already offering?
You'll gain great insight into their practices.
Do they have a good selection of products?
What was the service like when you emailed them inquiries?
Was the payment process easy?
What was the delivery/scheduling time like?
What was the packaging like?
What was the quality/finished product like?
Are they amazing at what they do? Can you do better? If so how?
Is the industry "Soft" or "Super Competitive"?
Keyword and Web Research
The idea of keyword research is to analyze the top keywords for your product. This helps you gain a better understanding of the key phrases used to search your product, along with the search volumes and difficulty to rank on Google.
Start by identifying the top 10 keywords for your business idea.
Use the following tools to estimate the monthly search volume and competition level.
Search for related/similar keywords.
Generic terms vs long-tail keywords.
What's the difference between generic terms and long-tail keywords: Generic terms are keywords and phrases that are shorter and more general. Long-tail keywords are longer keyword phrases, usually containing three or more words and more specific.
It's important to research for both generic terms and long-tail keywords because it'll give you a better idea of how many people searched for your potential product, this is because generic terms are generally searched more frequently, making them often much more competitive and harder to rank for than long-tail terms. However, long-tail keywords, may show lower search volumes, but can be more effective and provide "easy wins".
Example:
Generic Term: Arborist
Long-tail Keyword 1: Price to trim a palm tree.
Long-tail Keyword 2: Tree trimming services near me.
Google Keyword Planner
A free tool by Google that helps you estimate the search volumes. You can filter by language and location. It also offers you keyword ideas related to the keywords you have inserted.
Google Trends
Is another free tool by Google. This helps you look at the trends of the search volumes for specific words and industries over a period of time.
Ubersuggest
A free tool that enables you to explore and analyze keywords by search volumes. It also tells you how difficult it will be to rank and provide suggestions for similar keywords.
Keywords Everywhere
This tool is similar to Ubersuggest, in that it helps you to analyze a list of keywords and discover keywords ideas. This tool also comes as a Chrome Extension that can work directly with Google search results.
Ahrefs
A paid tool that offers a wide range of SEO features. Ahrefs allows you to research a list of keywords and analyze it by using a verity of keyword metrics such as search volume, click rate, organic and paid difficulty. This tool also helps you to explore competitors and understand how challenging it will be to outrank them.
SEMrush
SEMrush is a great tool that offers a wide range of keyword research functions, as well as competitor analysis features.
SimilarWeb
SimilarWeb is a tool that allows you to analyze a certain website and shows you data such as traffic volumes, traffic source, main keywords while providing graphs that show trends over time.
Regarding the above Keyword and Web Research tools, you don't have to use all of them, just use the tools that will be the most useful to you and you're comfortable using.
Online Analysis
Online analysis is focused on your target audience and market size based on demographic metrics such as locations, age, gender, interests, etc.
Facebook Manager
Use Facebook Manager to get a better understanding of your target demographic. You can drill down to specific segments such as: marital status, family size, life events, etc.
LinkedIn Business
Use LinkedIn Business to research professional related segments, such as job title, company size, industry, etc.
Based on the information you have gathered from the tools above; this should give you more detailed information on your potential audiences size and demographics.
Industry Benchmarking
What is industry benchmarking?
Industry benchmarking is the process of comparing what the industry averages are for a particular industry.
They look at things like cost of sales, expenses, average rent, labor costs, etc.
The idea here is to see how the industry is performing, and what you might need to do, or not do, in order to achieve certain targets.
By looking at the charts/images below, you can see that the Hairdressing benchmarking has been broken up into three turnover categories. ($50k – $150K, $150k – $300k, and $300k +).
Use this as a guide to see where your sales might fall.
The next axes are the key benchmark matrices.
After deciding on a particular sales range, you can then see what the industry average performance is for each matric.
Benchmarking from an idea validation perspective is a great way to eyeball the industry, and decide what the lay of the land looks like before you jump in.
If you want to do better than the industry average (in any particular area), you'll need to have a clear understanding of how you're going to do this.
Benchmarking is another tool we use to help us analyze our business ideas.
Industry Associations
Industry associations can be a great place to find information on a particular industry. They often have resources, tools and useful articles that can provide tons of great data.
Because industry associations are passionate about their particular industry, they'll know when all the conferences and workshops will be held.
Be sure to sign up for their newsletters and notifications.
Google Alerts
When researching an idea you may want to keep an eye on what is happening within the industry, and what your potential competitors are doing.
Google Alerts is a tool that helps you keep your finger on the pulse by sending you notifications when new results are found (based off your key search terms). It automatically finds and sends you an email when new articles, webpages, blogs or research that matches your search terms.
Financial Analysis
This is one of the more important aspects to look at when validating an idea.
At the end of the day, however amazing an idea may sound, and no matter how passionate you are about something, it has to make sense financially.
Here are a few basic things you should consider from a financial aspect.
What are the Start-up/Set up costs? How long will it take to get set up to an operational level?
Are you charging by the hour? Or a fixed price?
What is the Average Sale Price per unit? Job? Project?
What will your Fixed, Variable or Unit Costs be?
What is your Unit Contribution Margin?
How long will it take you to Break Even? (free Break Even Calculator)
How much Working Capital will this business require?
Have you set up a working budget for the first 12 months?
Another financial factor you could consider is, is your business idea suitable for crowdfunding? Could you utilize platforms such as Kickstarter?
Learning Curve
With this new fancy idea you have for a business, what does the learning curve look like?
Does this idea require special skills, experience or network and connections?
If so, do you possess them?
If not, can you acquire them in a short period of time? Or hire talent to fill these gaps?
What will it cost to hire talent to fill these skill gaps?
If it's going to take you a long period of time to learn all the ins and outs of an industry, then this will play a factor as to whether or not you will pursue this idea.
An example could be an Antique Dealer. Although the idea of running an antique business may sound romantic and exciting to some, in reality. Many people who are antique dealers have decades of experience within the industry and have deep relationships with estate agents and alike that keep the stock coming.
If someone was to start an antique business from scratch, they would have to have a solid plan as to how they would solve this challenge.
If your business idea is one where information is more freely available, then you need to ask yourself, how can I gain 20+ years worth of experience in the shortest time possible? What resources, programs, courses, books, and mentors can I utilize to shorten the learning curve?
What are the 25 best books on this subject that will help me?
If the learning curve is too high, then you may decide to move on from your idea. If not, you'll have a better understanding of what you may need to do in order to shorten your learning curve and become successful in your new venture.
Established Industries
Who has been in this industry for 20+ years?
If your idea in an industry that is well established, why not talk to someone who is already operating in that industry. There is a good chance you won't be directly competing with them (the world is a big place).
Example
If you're looking to get into a retail store, why not reach out to someone who has been in the industry for 30+years and pick their brain?
These people have seen the highs and lows of the industry. They have been through thick and thin. They have pushed through recessions, high-interest rates, booms and busts. You name it.
You'll discover all kinds of things you never thought about, and most of the time this information will cost you nothing.
Who was in this industry, but has now left?
Who can you talk to that WAS in your chosen industry, but has now left?
What was their experience like? What did they learn? What mistakes did they make? What would they do differently? What advice can they give you to make your business a raging success?
What will you need to do to make $100k, $500k or $1m in profit each year?
And also ask them,
Who else do you need to talk to that would be useful to you?
Legal
Depending on the product, service, industry or sector you're looking to target. There will be specific legalities, licenses, permits or certifications that will need to be met. Before even thinking about contemplating a new venture, you should always fully understand the legal requirements.
What might seem like a straight forward business from the outside, may be a legal minefield in reality. This step is something that cannot be overlooked.
Usually, basic information from trade and industry associations can easily be found, but it is recommended that you consult with a commercial lawyer before making a final decision.
Another important factor that is related to risk mitigation is Insurance. Does your proposed venture require insurance coverage that falls outside the norm? Are there any other forms of risk that need to be identified?
For Sale?
If you're looking at an idea for a business that is in a well-established industry, then ask yourself, are these businesses for sale?
You can often obtain a bunch of information on an industry you're interested in by searching for those businesses that are listed online on websites that specialize in selling or buying business.
Start by creating a list of businesses within your chosen industry, then break them up into size, location, years in operation, etc (whatever criteria works for you).
Then analyze the multiples (prices) based off that. You'll get a feeling for what businesses in this industry are being offered for, and how some of the businesses are being run.
Example:
Often Cafés when being sold will tell you how many lbs of coffee they sell each week. They will also tell you what the turnover is.
You'll easily be able to find out what they are paying for the coffee per lbs, and how many customers they serve each week. This will give you a gauge as to what the profitability is.
You can then compare this information to every café you look at. This is a basic first step, from here you can drill down on more specific details.
Example:
How many tables and chairs do they have, size of the café, foot traffic, parking, public transport, competition near by, Google reviews, selection of food, etc.
This is all useful information when validating your new idea.
When looking for bricks and mortar type businesses, you can google search to find local listings.
But if your idea is website related, you can use sites such as Flippa.
Seek feedback
Seeking feedback is another crucial step in the validation process. The feedback stage can give us unique and detailed insight into our product or service.
It's much more important what others think about our idea than ourselves, after all, they are going to be the customer.
Surveys  
Surveys are a great way to collect quick feedback on an idea. They are easy and fast to set up.
You can use tools such as SurveyMonkey or Google Forms to collect the data.
Keep your surveys short, specific and easy to understand. Use pictures where appropriate.
Surveys work best with a little motivation like running a competition for those who fill out the survey.
Reddit
Reddit, which is known as the front page of the internet, is another great tool to help you gain feedback. You can create a post whereby you seek feedback on your idea.
Popular subreddits that can help you do this include:
Before posting on a subreddit, do some hunting around to see if you're in the right subreddit, there may be some useful information that has already been posted.
Redditors are notorious for being brutally honest. Be prepared to receive feedback that is more honest than what you may be used to. Remember, the feedback is based on your idea, not you personally.
Social Media (Facebook and LinkedIn Groups)
Depending on your business idea, social media could be a great place to seek feedback.
The major social platforms for business include Facebook and LinkedIn.
Within each of these social platforms, there are a large number of groups that can be specific to your niche. Target your niche for the most relevant feedback.
Be sure to also search for groups on social media that are dedicated to entrepreneurs and business owners.
Helpful links to seek feedback:
Facebook Business Groups
LinkedIn Business Groups
Create an early feedback group
Create a list of people who can give you some quality early feedback.
These could be friends, family, people you have worked with, customers, suppliers, employees etc. It really depends on the idea you're researching.
Go through your phone and emails and create a list in Excel of those who will be suitable.
This is where you can get creative.
You can write an email, or create a video, use images, your options are endless.
All you're trying to do is get some early constructive feedback on your idea.
Tell people you're looking for feedback on your idea and that you're not emotionally invested in it. This will ensure you get the most honest feedback possible.
The Lean Canvas
The Lean Canvas is another tool that you can use in your idea validation process.
The Lean Canvas is a tool that is specifically designed for entrepreneurs, especially those who are looking to test the potential of an idea. It helps people focus on problems, solutions, key metrics, suppliers, must-wins and competitive advantage.
If you have never used the Lean Canvas business model before, then you should definitely check it out.
It is simple, easy and straight forward to use. Click here to download the Lean Canvas Template.
Government Stats
When researching your business idea, there is a multitude of information that can be gathered from government statistics sites.
Governments regularly collect information on industries and business-related data.
This information can include areas such as:
Key Economic Indicators, Business Indicators, Industry Overviews, Price Indexes, etc.
With this data, you can better analyze the landscape in which you plan to operate in.
Helpful sites:
US:
UK:
CAD:
AUS:
Competitive Advantage
When thinking about your business idea, ask yourself, how will you create a competitive advantage? I.e. What advantage will you have over your competitors?
Note: Even if you don't have competitors straight away, you will in the future.
Will you compete on quality/differentiation? Or will you compete on price and be a low-cost provider?
Examples of competitive advantage could be something like:
Compete on Price: Selling a standard Gym membership
Compete on Differentiation: Specialized unique new fitness training system
Compete on Price: Selling generic canvas prints
Compete on Differentiation: Creating one-off unique art for sale
So when thinking about your new business idea, and you have an understanding of what your competitor's pricing points are, ask yourself, how will you gain a competitive advantage?
Will you offer an amazing product with world-class service? Or will you come in at a lower price point to go for volume?
Barriers to Entry
Barriers to entry is something that is often overlooked. Barriers to entry is, how hard or difficult is it to enter the market.
Example:
Setting up a dog walking business is easy, there are no licenses, certifications or permits that are required. You don't need degrees or special education to start this business.
Whereas, starting a company that builds bridges is hard. The barriers to entry are high. To start a company like this you would need tens of millions of dollars, a team of highly experienced and skilled engineers, strong networks and a proven track record.
The idea behind barriers to entry is, (generally speaking). The higher the barrier to entry, the less competition there will be.
If the barriers are too low, then competitors will be fierce, thus, it could put pressure on your profit margins.
I.e. (often), the lower the barriers to get into a business, the lower the profit margins.
Google Ads/Facebook Ads (+Others)
If you have gotten this far through the validation process, and your idea looks like it might have some potential, then it may be the right time to spend a little money on testing your idea.
A great way of testing your idea is to run a mini online ad campaign.
You can set up an advertising campaign (with a small budget) and see how it performs. This will tell you if there is any interest at all in your idea. It's an effective way to test your idea, before jumping all-in.
An example:
Say your idea is to sell workshops (classes) to self-employed retirees, who are in your area.
You could either set up a Google Ad campaign based on your keywords. Or create a Facebook Ad campaign based on your demographics.
Ideally, you want to set up a landing page to redirect traffic from this campaign. This page should include an email capture form for people to register their interest.
Another great tool you can use to gain insights is Google Analytics. This will enable you to see the source and behavior of traffic.
Note:
In order to succeed with paid online campaigns, its best to try different titles, headings, keywords, and creatives to make sure it is as effective as possible.
Passion
Validating and testing your business idea is one thing, actually starting it, setting it up and operating it is another thing entirely.
Ask yourself, do you have Passion for this idea? Be 100% honest.
Passion is really important and can't be underrated. It's one of the single biggest factors that will determine your business's success.
When starting a business (especially in the early stages), you're more than likely going to have to do a large amount of work that you will not get paid for. You may have to give up evenings, weekends and family time.
Are you prepared to go without holidays? No more takeout dinners, no online shopping, no cable tv?
Are you prepared to use your savings to build this business?
What are you prepared to sacrifice in order to make your business idea a reality?
If you're not 100% in love with your idea, it might not be the right time to kick things off.
Ranging from 1 through to 10, how passionate are you about this idea?
If your idea gets this far, then you may look to build an MVP (Minimum viable product) or prototype
When thinking about building your MVP, think Speed!
You want to build a cut-down version of your product. The key thing here is to go through the iterations (variations of your product) as quickly as possible and gain early feedback while keeping the budget low.
You want your MVP to be just good enough so that people can have an understanding of what the offering is, without you having to go overboard on product development.
The idea that you have, may change drastically after you have received feedback from others. The goal is to use this feedback to make the necessary adjustments to your product.
Some ideas that could help you with your MVP development:
3D Printer/Paper prototypes to create mockups
Have people test/use the product
Demonstrate the product to people
Creating content and seeking feedback – Explainer videos
Create molds for prototypes
Digital prototypes/Virtual Reality
Ordering sample products
Set up A/B Tests
Did your MVP pass the test?
---
Download our Checklist to validate your business idea:
Read more about how to use our Free Business Idea Validation Checklist, including a short instructional video on how to validate your business idea using our simple checklist.
Recap
The below infographic covers key areas of the validation process:
How you validate and test your business idea will be largely determined by the idea, criteria and what you're looking to achieve.
What some may view as an opportunity, will be overlooked by others. Timing too plays a big factor. What looks like an opportunity at one point in time, can be eroded over time due to any number of factors.
The main thing is to collect and analyze the required information for your specific idea, so you can make a better-informed decision moving forward. Gaining information about an idea, sector or industry is vital for success.
What do you do when validating a business idea? Share your knowledge.